Rapid Micro Biosystems (RMB) will be exhibiting at 2019 PDA Data Integrity Workshop September 18 - 19, in Washington, D.C. RMB is excited to participate in this conference that provides a forum to learn and discuss new guidelines and regulations that have been published to establish improved Data Integrity Standards.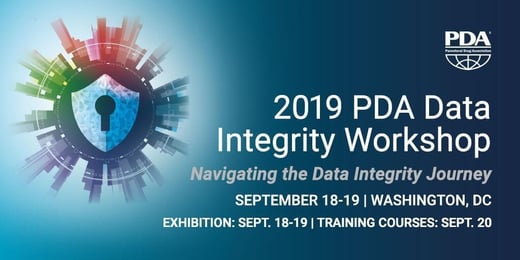 Come visit our booth (#2) to discuss how Rapid Micro Biosystems' Growth Direct™ can add tremendous value to your organization in the following critical areas:
Enhanced Data Integrity and Compliance
Increased Operational Efficiencies driven by Rapid Methods and Automation
Higher Quality Products for Improved Patient Outcomes
Growth Direct is the first and only growth-based, quantitative, non-destructive system to provide rapid automation for compendial QC Micro test for the Pharmaceutical Industry. Also, by detecting potential contamination 50% faster than traditional compendial methods, the Growth Direct ensures a higher standard.
If you would like to schedule a meeting to learn more about how Growth Direct can support your strategic initiatives and help bring your QC lab and manufacturing facility into the future, please click here.
If you are unable to join us at this event but would like to learn more about Growth Direct, please download the RMB brochure here.