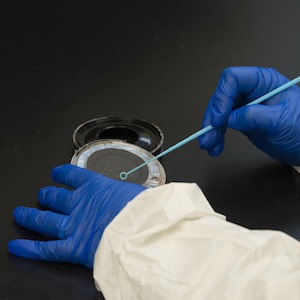 The traditional method for microbiological testing may be the gold standard for microbial quality control testing, but it's far more error-prone than automated systems. Since the steps in the traditional test method requires manual interaction, there is potential for inadvertent mistakes. Simple mishaps can create time consuming and costly investigations. Some errors lead to reporting product problems that may not be real, while others can overlook potential problem areas.
Given the availability of automated microbiological testing – and the acceptance growth-based RMM technologies have received from regulators – this potential for error should make quality control departments consider a move away from the use of the manual method. Here are just four common errors, along with the costly and time-consuming problems they can cause.
1. Serial Incubation Issues
In serial incubation methods, sample transfer is an important aspect of the test to provide accurate results. There is the potential for the transfer to the second temperature to be missed, which can lead to an investigation and the need for a retest to be performed.
2. External Contamination
While the quality control team makes every effort to limit outside contamination of samples, the additional handling of samples when moved in and out of incubators for testing, when performing interim counts and when making transfers, increases the chances that the sample could be inadvertently contaminated, once again creating unnecessary investigations.
3. Enumeration Errors
Colony counting may seem like a simple process, but can be complicated, especially when dealing with fast growing organisms whose colonies merge. A well trained eye can distinguish between specs of dust and growing colonies, but there are limitations to naked eye counting. One example could be an interim count being higher than the final count. Some enumeration issues can be overcome with multiple analysts counting the same sample, but this adds more resources to the process.
4. Inaccurate Data Recording
While automatic colony counting negates the need for data entry, manual enumeration requires the entry of counts to either a paper tracking sheet or directly into a LIMs system. In labs with large sample volumes, there is the potential to make a keying error, leading to a costly investigation.
Stop allowing avoidable errors to wreak havoc on your quality control. See how the Growth Direct™ System eliminates human error while speeding up the process. Click here to see the system in action.