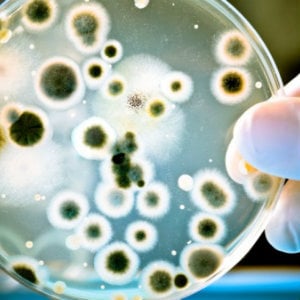 When using the manual method for colony enumeration, the incubation step can have potential errors and repetitive labor. Samples may incubate at incorrect temperatures or for the wrong time or transfers may be mistimed. Requests for interim counts from manufacturing can impact the microbiologists running the tests.
Fortunately, automated growth-based rapid microbiological methods (RMM) allow quality control personnel to reduce the potential issues that can occur during incubation. The following are four ways the Growth DirectTM System can help microbiologists streamline incubations and avoid repetitive tasks.
Ensuring Correct Time and Temperature for the Method

The Growth DirectTM System can help ensure that samples are incubated at the appropriate time and temperature for the method. Rather than working from paper or experience to determine the proper times and temperatures for a given assay, the technology will appropriately incubate based on the test requested.

Appropriately Timed Sample Transfers

In the instance of a serial incubation test, automated systems are designed to appropriately time incubation transfers between temperatures. This eliminates any potential issues with the transfer of the samples.

Automated Interim Counts

Interim counts can be immensely valuable, especially when finished products are undergoing final testing before shipment. However, in the traditional method, performing an interim count requires almost the same level of effort as a final count. Because of this, interim count requests tend to be frowned upon by the microbiology lab. However, with a system that is regularly performing counts every few hours, every "interim count" becomes a simple matter of looking up the latest data. Microbiologists, manufacturing personnel and other stakeholders can immediately check on the progress of any given test.

Scalable High-Volume Testing

When automated, microbiological testing becomes more scalable, the microbiology lab becomes more efficient and does not need to increase resource requirements. With automated incubation, detection, enumeration and transfers, the QC lab can respond to increases in testing volume without the need for additional resources. The latter of which allows for improved throughput in production.
To learn more about the Growth DirectTM System's benefits and ease of validation, check out this free guide to growth-based RMM.