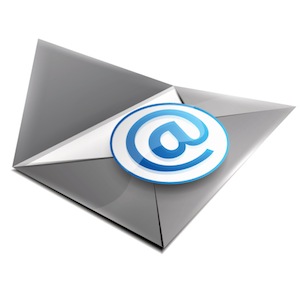 While manufacturers around the world have been performing the same types of microbiological tests for more than a century, different companies have different needs based on their product varieties, production volumes, countries of operation and more. Fortunately, the Growth DirectTM System is highly customizable, allowing users to configure their incubation times and temperatures, as well as their alert and action limits, report features and more. The following are just a few ways manufacturers can customize the Growth DirectTM System to meet their needs and goals.
One Instrument, Multiple Applications
With the same piece of equipment, the Growth DirectTM System users can perform all common microbiological tests: water and bioburden, environmental monitoring and sterility testing. This feature alone makes the technology incredibly versatile.
Furthermore, each of these test types can be configured for different incubation times, incubation temperatures, alerts and actions. For instance, users can set different levels of alert for bioburden, environmental and sterility tests – and receive alerts only when a cassette is flagged as OOS for its particular testing type.
Report Configuration
While the manual method requires technicians to record each count from each plate by hand – even those that exhibit zero microbial growth – the Growth DirectTM System provides users access to electronic reports for both interim and final counts.
These reports can also include details such as trends in contamination found in specific production environments. With these reports, users can spot an emerging problem and start an investigation right away, potentially avoiding risk to their product.
Emails and Alerts
One of the Growth DirectTM System's greatest labor-saving features is its ability to generate custom alerts based on specified limits for microbial growth in water samples, production environments and finished products. Email alerts ensure that quality control personnel will find out as soon as possible when a sample is OOS.
Action and Alert Limits
The lab can configure action and alert limits to most appropriately match the levels for their existing tests. Because the Growth DirectTM System counts multiple times during an assay, alerts can trigger as soon as a cassette registers an out-of-specification number of colonies. In addition, cassettes of interest can either continue to incubate, or be removed from the system and placed in the output queue. These rules can be configured to also perform different actions based on the day of the week being a weekend or weekday.
Customizing Assays
Aside from different growth limits and alerts, the Growth DirectTM System can be customized to align to the current test methods being performed in the lab. Some areas of customization include:
1) Serial or single temperature incubation
The Growth DirectTM System can be set to automatically transfer cassettes from one temperature to another at specific times, or maintain samples at a single temperature.
2) Length of tests
Bioburden, environmental and sterility tests each require different times and temperatures. No matter the testing type, the lab can configure incubation times and temperatures, and they can always check interim counts every few hours.
3) Handling cassettes during off-times
When using the manual method, quality control personnel have to organize their testing times around weekends and holidays – or come in to work during off times. Since The Growth DirectTM System takes frequent interim counts, and because it can indefinitely hold samples at any specified temperature, users are freed from most of these time restrictions.
Ready to customize the Growth Direct™ System for your needs? Contact us today.