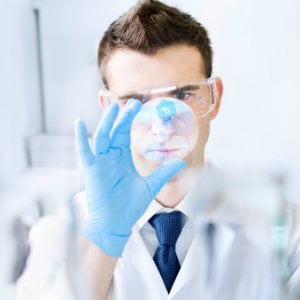 Many pharmaceutical companies are embracing automated, rapid microbiological methods (RMM) to reap the time- and cost-saving benefits of a more efficient and reliable technique for colony enumeration and reporting. Greater efficiency, automated reporting, and better use of resources are some of the benefits.
Automation and workplace and resource efficiency aren't the only ways RMM can improve a micro lab, though. The most common reason a lab starts to look for a rapid method is because they want to produce results faster than they can with the compendial method. In the case of growth-based, automated RMM systems, this can be about half the time.
The following are six of the top benefits of automated, non-destructive, rapid results.
1. Positive Results in Hours
An automated technology, such as the Growth Direct SystemTM, will regularly 'read' samples at pre-defined time intervals. The advanced algorithms are able to scrutinize the sample to determine if a colony is growing. This may take a few time intervals, but in many instances the technology can "see" growth starting in a few hours, allowing the lab more time to react.
2. Less Manual Work
The traditional culture method for testing is resource intensive. Samples must be prepared, incubated, documented, in some instances moved between incubators, finally counted, and recorded. With the use of an automated method, much of the work after sample capture is handled by the technology. The system incubates, enumerates and reports on samples in colony forming units. This frees lab resources to work on higher value activities for the company.
3. Support for High Test Volumes
Like most automated technologies, automated rapid methods can support high volumes of testing without the need to increase lab resources. This allows the lab to respond to any changes in testing requirements quickly, and without impacting their ability to provide results.
4. Response to new Production Lines
A pharmaceutical manufacturer may bring on a new manufacturing line that will require quality control testing. Because automated technologies, such as the Growth Direct SystemTM are designed to handle high volumes, the lab will be in a position to respond to the testing needs of the new line.
5. Reduced Time between Small-Batch Runs
For companies that may be performing small batch runs for clinical trials, as an example, being able to shorten the test time for water testing in fermenters and bioreactors can have a real value in time savings and number of runs that can be performed in a calendar year.
6. Faster Times to Market
Finally, cutting test time for a 14-day test such as sterility, can have a major impact in the time to bring a product to market. Reducing the 14-day sterility test time by about half can help manufacturers ensure product safety for shipment faster.
To learn more about the far-reaching benefits of automated, growth-based RMM – including rapid results – download our free guide to automated enumeration and reporting today.