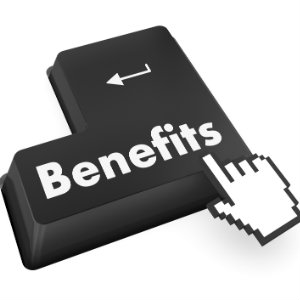 In our first two editions of "Going Lean in the QC Lab," we discussed the principles of lean initiatives and different types of waste that lean initiatives help to identify. As you have started to look at your processes, you have likely seen areas where simple improvements can have significant gains.
For many companies, adoption of lean principles means process improvements. Process improvements can be enhanced with the strategic use of automation. Here, we will cover how automation can be applied to a lean initiative.
As a QC microbiologist, there can be a lot of repetitive steps in your day-to-day job, and being able to eliminate the redundancy may be ideal. What you want out of an automated testing platform is the ability to program the assay rules, load the samples to be tested and go about the rest of your responsibilities. Automation makes this possible.
The Scenario Without Automation
As we mentioned in the prior post, motion is one the seven forms of waste. Process improvements can help address much of the waste, but with some companies testing thousands of samples per year, there is still a large amount of manual labor required. For water and bioburden testing as an example, many labs run these tests 8,000 to 12,000 times per year. If you add environmental monitoring to the mix, the number grows significantly. As you look at the workflow for these tests, you'll see areas of opportunity through automation.
For example, in a classic case, a test form is pulled and filled out, samples are captured and prepared, then they are loaded into the incubator. A few days later, you may need to pull the samples for an interim count, performing and recording the count, then returning the samples to the incubator. In certain instances, this may be where the samples are also moved to a different temperature.
Finally, the test endpoint comes around several days later and you pull the samples for the last time, perform the final counts, record the counts, review and key the counts laboratory information management system (LIMS), dispose of samples within specifications and review samples of interest.
As a manual process, there are few areas of improvement. But the introduction of automation can completely eliminate certain steps.
With Automation
Automated testing equipment can eliminate the majority of the manual steps mentioned above. In the automated scenario, the sample is prepared and loaded into the automated machine. The technology takes over performing the incubation, counting and reporting on the samples. This eliminates several steps, allowing the lab to perform other important tasks.
Additional Benefits of Automation
Another form of waste eliminated by automation is transportation. Because certain automated devices, like the Growth DirectTM System, can be placed closer to production, the transportation of samples is minimized. This can be a large benefit in the case of a manufacturing campus environment.
Furthermore, an automated system can integrate into a laboratory management system (LIMS), allowing QC labs to have sample results immediately submitted rather than manually recording data. Some automated platforms can provide emails for out-of-specification results, reducing a microbiologist's reaction time to a potential failure or issue with a sample.
Finally, automated technology that is also rapid can reduce the waiting time for final results by nearly half.
The Bottom Line
For QC labs that are engaged in lean initiatives or interested in applying lean principles to the lab, Automation provides supplemental benefits for QC labs: reduced time to results, eliminated transportation time and error, automated data transfer, and better resource allocation, among other things.
Implementing lean processes can take QC a step further, but it's important to understand all elements. To learn more about lean initiatives, check out this article by Kevin Walsh of Rapid Micro Biosystems.