Rapid micro methods are a popular topic during this conference season. In fact in the next 2 months, our very own Dr. David Jones will be speaking on the subject in two different venues.
David will be speaking as part of a joint webinar with Life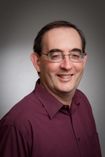 Technologies on the value of automated rapid microbial detection with automated microbial identification. During this one-hour, online webinar, scheduled for 10am Eastern time, David will discuss the Growth Direct™ System in detail, focusing on the value it can bring to organizations struggling with manual microbial quality control processes. You can register for this event here.
For those of you attending the PDA conference in Berlin, titled, "Pharmaceutical Microbiology/Mycoplasma - Enhancing Quality in Process and Product", from March 15th - 16th, you will have the opportunity to attend David's presentation on the subject of adaptation of direct rapid methods for environmental monitoring. The agenda includes several other sessions on microbial quality control.
Make sure to attend one of these two events to understand the impact rapid micro methods can have on your micro QC processes.