On August 16th we hosted our third official Growth Direct™ workshop since we announced the 2013 availability of the Growth Direct™ Systems for Environmental Monitoring and Sterility.Honestly, we did not expect a large turnout for the August 16th session, given that it is the middle of the summer and everyone is on vacation. We were extremely pleased with the number of attendees and with the positive feedback from the participants.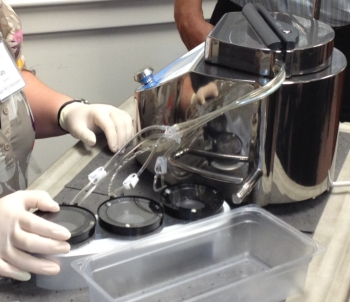 If you weren't aware, we are hosting half-day workshops featuring our new system and consumables for automated, non-destructive rapid sterility testing and environmental monitoring.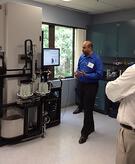 Attendees participate in hands-on demonstrations of our new instrument and new consumables and are able to interact directly with the teams heading development of these technologies.
I am posting a few pictures take during the workshops. The feedback has been positive. One person noted, "I enjoyed the interaction and meeting of the minds," while another enjoyed the, "Engaging discussions on functionality and validation approach."
We will be hosting 2 more of these events in September, and will add new dates for Q4 of this year and Q1 of 2013. If you are in the Boston area, or traveling to Boston, please make it a point to attend the session. You will not be disappointed, and there is a free lunch!