New FDA regulations have put concerns about Data Integrity in QC micro labs and pharma manufacturing front and center. In response, Rapid Micro Biosystems has created this Master Series of Data Integrity articles to help you minimize the chance of an audit, know what to expect in case of an audit, and optimize best practices.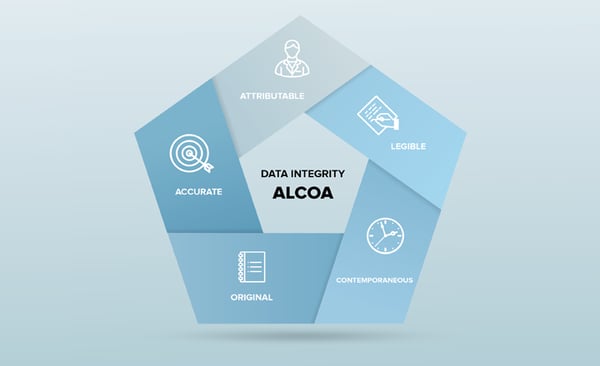 Data Integrity Master Series, Article One:

The whitepaper, Impact of Data Integrity Audits on Pharma Microbial QC Labs, is was originally featured in American Pharmaceutical Review. It addresses the criticality of Data Integrity for the Pharma QC lab with background on the increase of warning letters over the last few years due to non-compliance. The paper includes a detailed description of the requirements for Data Integrity as well as informational links specific to the needs of microbial QC laboratories. The Growth Direct™ system is cited as a means to prevent many of the issues seen in labs that lead to errors.

Data Integrity Master Series, Article Two:

In this Q&A session, David Jones, Director of Technical Marketing and Government Affairs at Rapid Micro Biosystems, speaks with rapidmicrobiology.com about the benefits of an automated compendial colony counter for a specific manufacturing sector, ATMP. This is a market sector that has a highly valuable product with a very short shelf life, so a loss of the product through a microbial contamination could be fatal for the patient. A key takeaway from the discussion is that the use of the Growth Direct system can shorten incubation times for BioBurden and EM testing and allow for better control of the manufacture process through faster interventions.

Data Integrity Master Series, Article Three:

Finally, this Data Integrity poster, created by Kham Nguyen, Director of Validation at Rapid Micro Biosystems, and presented at the PDA Microbiological meeting in October, details how each of the ALCOA+ requirements for Data Integrity have been addressed in the development and validation of the Growth Direct software.

Be on the lookout for our next Master Series. Not sure you are on the list? Join our subscriber list by filling out the form on the right.

To talk with someone about how Rapid Micro Biosystems can support your Data Integrity needs contact us here.