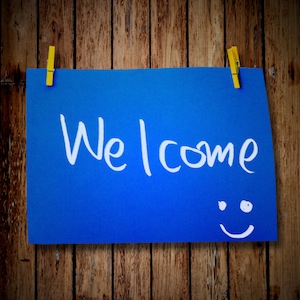 The pharmaceutical industry has always been slow to change, but the economic drive for leaner, more efficient production is pushing companies to adopt new laboratory testing methods. Even so, quite a few companies have still been slow to adopt new procedures in microbial quality control. In instances where the methods used in the quality control lab at the production facility are explicitly defined in the product license, there are additional hurdles that include a formal application to change the license to include and welcome the rapid method.
Fortunately, automated rapid microbial detection and enumeration – the latest in lean quality control – fits well with the regulatory environments. While the implementation of an automated, rapid technology, such as the Growth Direct™ System, requires validation, the advantages in reduced investigations, reduced resource requirements and faster detection times make a compelling case for the technology. Manufacturers that make the investment in these types of technologies can realize a return on investment and potentially speed product to market.
Eliminating Human Errors
Even in the most stringent manufacturing environments, human errors can lead to costly investigations, contamination and failed audits. With automated enumeration, the vast majority of these errors are eliminated. Technicians do still need to prepare samples, but the Growth Direct System automates incubation, counting and the transfer of plates (for serial incubation) from one incubator to another.
More importantly, the Growth Direct System has the potential to eliminate the errors associated with data entry and calculations. Errors associated with data transcription errors, or incubation errors can lead to investigations that end with the need to retrain staff. Automating the process can minimize these errors, providing a clearer picture their products and production environments.
Regulators Already Aligned to the Concept of an Automated Compendial Test
Regulators have already provided positive feedback with regard to the validation strategy of the Growth Direct System. In fact, recent updates to the PDA Technical Report 33 includes text stating that, "Some alternative or rapid technologies may be considered as automated traditional or compendial microbiological test methods, especially when the results are in colony forming units (CFU). These technologies may be qualified for their intended use without the need for demonstrating certain method validation requirements as specified in Section 5.0 of this Technical Report." Growth Direct System's similarity to traditional methods makes it less resource intensive to validate.
Regulations and Roadblocks
While manufacturers – and certainly the general public – often view regulations as detrimental to innovation and quick production, regulators do have good intentions. Given the scrutiny government agencies tend to face, no regulatory body wants to be seen as a roadblock to the development of helpful and even life-saving products. Ultimately, it's in the best interests of both regulators and the manufacturers they audit to come up with quality control systems that are reliable and easy to validate. Given the positive feedback validation strategies for technologies like the Growth Direct has already received, businesses should be confident that the technology can be validated and placed into production.
The Validation Process
Compared to alternative RMM technologies, the Growth Direct System requires fewer steps to validate. Because of its similarity to the manual method, the only additional components regulators need to inspect are its automated incubation and colony counting machinery, and its alternative sampling media. The specific validations for each use include:
Water and bioburden: Testing is performed exactly as outlined in the US Pharmacopeia, and current Growth Direct users have already validated the system for routine use.
Sterility Testing: Users must verify the alternate growth media used in sample preparation. This media allows manufacturers to incubate sterility samples directly on growth plates, bypassing the traditional turbidity test and allowing for instant identification tests in cases of contamination.
Environmental Monitoring: A membrane is used for organism capture, and users must demonstrate its accuracy as compared to traditional swabbing and air capture methods.
Short-term Investment, Long-term Gains
Overall, the Growth Direct System validation plan has received positive feedback from regulators. The system will save users time, money and labor compared to both the traditional method and many alternative RMM technologies. Validtion requires a time and resource investment, but in the long run, users will enjoy automated QC testing, fewer OOS investigations and faster times to market.
Discover how your company can benefit from implementing automated rapid detection and enumeration into its microbial quality control processes. Click here to download a free guide today.