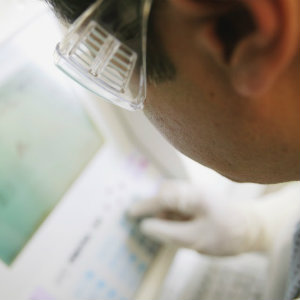 Faster results and fewer unnecessary investigations aren't the only advantages of automated, rapid microbiological methods (RMM). With automated technologies such as the Growth DirectTM System, labs can integrate their microbial test results into their laboratory information systems (LIMS). While manual processes and paper-based records have tasked quality control labs with manually entering data into an LIMS, Growth DirectTM has the ability to integrate with LIMS--eliminating data entry. The following are the key benefits of LIMS integration.
Stakeholder Visibility Beyond the Lab

For most manufacturers, an LIMS provides connectivity to critical, regularly updated lab data. Integration between LIMS and the lab allows external stakeholders easier access to information they need before and during tests. This can include manufacturing personnel who may need timely results in order to clear products for shipping.

Fewer Errors

While an RMM system provides benefits, without a link to LIMS, the lab must manually key data into the system, opening the opportunity for errors that could lead to investigation. On the other hand, an LIMS-integrated with an RMM system removes the manual step, ensuring colony counts are accurately recorded.

Time Savings

By eliminating the need to manually record colony counts, LIMS integration saves microbiologists time. With less time spent on repetitive work, users can spend more time on more value added activities such as standard-operating-procedure updates, test designs and investigations.

Paperless Operations

A goal for many organizations is to minimize or eliminate the use of paper whenever possible. Integration of an LIMS with a technology like Growth DirectTM can drastically reduce the amount of paper used in the lab while more efficiently communicating information to stakeholders.
For more info about the advantages of growth-based RMMs, download this free guide to automated enumeration and reporting.