Keep your QC/Micro Lab team up-to-date on industry developments through our most popular posts of 2019.
Study: Effect of Incubation Strategy on Recovery of Bacteria and Molds in EM Testing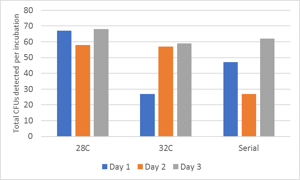 Some of the most asked questions in microbial EM testing relate to incubation strategy and media choice, yet there are few published studies. One question is whether to use a single temperature or serial? And if serial, low to high or vice versa with use of one media, TSA, or two, TSA and SDA?
This study looks at the factors that can influence choice such as time to results, cost and quality of microorganism recovery. Learn more.
---
Customer Story: How Growth Direct™ is Helping Biogen Move Their Business Forward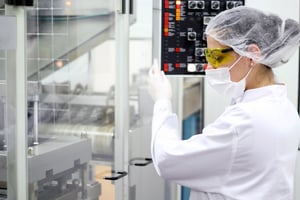 The American Healthcare Leader (AHL) sat down with Melissa Seymour, Vice President of Global Quality Control at Biogen, to discuss their iQC project and how it is changing the way they do business.
Learn how technologies like Rapid Micro Biosystems Growth Direct™ are enabling the company to standardize procedures and prepare for rapid growth.
---
Webinar: Alternative and Rapid Microbiological Methods (RMM): Microbiology of the 21st Century
In this free webinar, experts discuss all the misconceptions surrounding RMM and what the advantages could be for companies as they look to build a more modern and efficient micro lab.