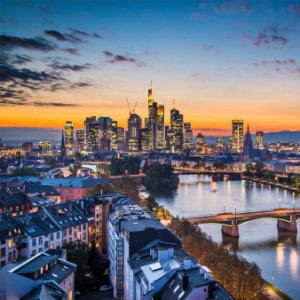 If you are considering new pharmaceutical technologies or wondering about the regulations that govern their use, you won't want to miss the International Society for Pharmaceutical Engineering's 2015 Annual European Conference. This year's conference, "Driving Effectiveness in Pharmaceutical Operations with Integrated Quality," will take place May 4 through May 7 at the Steigenberger Airport Hotel in Frankfurt, Germany.
This four-day conference will offer attendees a variety of best practice case studies on current methods and regulatory requirements, as well as techniques they can use to validate and implement new technologies. In-depth discussion during four conference tracks will also cover the design of cost-effective, flexible and sustainable manufacturing facilities; the use of information technology and advanced hardware in drug manufacturing; drug supply and inspection requirements; and drug submissions and quality design. The four tracks include:
Track 1: Managing Quality under the New Paradigm
Track 2: Regulatory Trends and Drug Shortages in Europe and Beyond
Track 3: Facilities of the Future: Achieving Cost-Effective and Flexible Manufacturing
Track 4: IT Innovation for Effective Business Solutions and Regulatory Compliance
Additionally, a Lindsey Colvin of Pfizer will present a session entitled, "Rapid/Automated Environmental Monitoring on the Manufacturing Floor." During this session, Ms. Colvin will present the benefits expected by Pfizer by placing the automated, growth-based Growth DirectTM System near the organization's manufacturing area. At manufacturers with large campuses, microbiologists can spend hours per week transporting environmental monitoring samples between manufacturing and the lab. By moving testing closer to the manufacturing area, businesses can realize benefits such as the following:
Greater testing efficiency and time saved for higher value tasks
Reduced potential for mishandling and lost samples
The possibility for manufacturing personnel to prepare and load samples into the equipment
Potentially increased buy-in from manufacturing regarding quality control testing and production area cleaning procedures
Also featuring an Executive Forum, Poster Session and Plant Tours of Sanofi Frankfurt and Lufthansa Cargo Center, the 2015 ISPE Europe Annual Conference will be a spectacular event. If you want to learn more about the benefits of QC technologies right now, however, download our free slideshow on the power of automated, growth-based RMM.