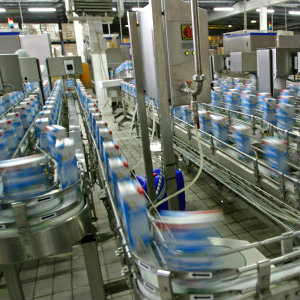 Contamination is a major issue for pharmaceutical manufacturers that want to mitigate risks that might compromise product quality, efficacy and patient safety.
On September 12th, the Pharmaceutical & Healthcare Sciences Society (PHSS) addressed this need by releasing "Technical Document No. 20 – Bio-contamination characterization, control, monitoring and deviation management in controlled/GMP classified areas." The document, five years in the making by the U.K.-based nonprofit, is guidance to developing control strategies for modern sterile pharmaceutical manufacturers.
The document identifies details for developing an overall control strategy document based on three interconnected sectors components in pharmaceutical manufacturing.
Manufacturing Control Strategy
Quality Control Strategy
Contamination Control Strategy
While many companies attempt to mitigate control risks in each of these sectors separately, the document explains that it's far more beneficial to develop a control strategy with all three of these in mind. Understanding of the product, dose, process, facility and regulations must all be considered to identify high-risk areas and appropriate mitigation.
As facilities move toward automating their operations, it's imperative they take a closer look at the contamination risks associated with points of interaction. The transition from open to closed systems, use of fixed versus disposable systems, and the points at which humans interact with automation are all areas with inherent risk of contamination and cross-contamination.
The document notes that operations primarily focus on contamination control in EU Grade A and B areas. The document highlights the importance of mitigating contamination risks in Grade C and D areas —the rationale being contamination in Grade A and B areas will likely originate from contamination in Grade C and D areas, which are not as rigorously controlled. The document argues that logically it's beneficial to target the root cause—"upstream" risks—to reduce contamination in areas where sterility is critical.
As the document articulates, all too often, facilities inadvertently develop a reliance on quality by deviation management. This control strategies identified in the document are intended to help facilities become proactive instead of reactive, designing contamination control into operations. Deviations and CAPAs are necessary parts of a control strategy, but inconclusive investigations can be costly and may not yield appropriate corrective actions. The document points out that it is more efficient to prevent contamination with proactive early warning strategies. With the right effort, planning, and understanding of the process, facilities can move away from relying on reactive quality control to mitigate contamination risks.
Additionally, the document emphasizes that proper planning is crucial but the control strategy must also be treated as a live document with defined responses and change control expectations built in. The control strategy must be adapted as process and product knowledge are gained over time.
The document outlines how a framework can be created upfront, designing control into the facility, process and procedures. The right control strategy will enable pharmaceutical manufacturers to mitigate risks and help to ensure quality, product efficacy and patient safety are maintained. To document is available for purchase at the Pharmaceutical & Healthcare Sciences Society website.
Learn more about automated, rapid detection and enumeration and how it can help reduce contamination—click here to download our free guide.