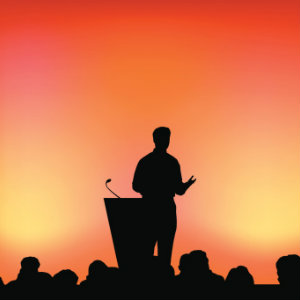 Rapid Micro Biosystems is exhibiting the 2014 PharmaLab Congress at the Swissotel hotel in Dusseldorf, Germany. The conference covers topics such as analytics, bioanalytics, microbiology and research and development. Attendees will also be able to get to know companies exhibiting between conference rooms, including Rapid Micro Biosystems at Stand 10.
One topic of interest to the PharmLab attendees is the handling of microbiological out-of-specification (OOS) investigations. Presentations will include:
Microbiological 'deviations' - regulatory expectations & experience

Dr Daniel Müller, GMP Inspecto

OOS on Total Viable Count

Dr Michael Rieth, Merck Serono

Pharmaceutical Water Qualities – Handling of OOS/OOL Results

Dr Wolfgang Eder, Roche Diagnostics

How to handle Monitoring Deviations
OOS on Sterility testing
Positive Sterility Testing – OOS or secondary Contamination
Microbial Identification – An important part of an OOS Root Cause Analysis

Dr Wolfgang Eder, Roche Diagnostics
Readers to the Rapid Micro Biosystems blog know investigations and the role automated, rapid detection can play at reducing them is a topic regularly discussed. At stand 10 this week, Rapid Micro Biosystems will be discussing the benefits of rapid, automated enumeration and detection. Automated, growth-based rapid microbiological methods (RMM) such as the Growth DirectTM System can potentially reduce investigations, particularly because of the reduction in errors associated with manual processing. In addition, the rapid results allow microbiologists to begin investigations sooner. The RMM features and benefits that provide for more efficient OOS investigations include:
Automated Incubator Transfer: With serial incubations, automating the transfer of samples from one temperature to another, RMM users can avoid mistimed transfers that can potentially lead to an investigation.
Integration to Laboratory Information Management Systems (LIMS): Automating the colony counting process not only saves microbiologists valuable time – but by integrating the CFU counts directly into a LIMS system, it eliminates the chances of any data entry errors that often lead to investigations.
Rapid Results: With the ability to enumerate colonies long before they become visible to the naked eye, automated, growth-based RMM ultimately allows for results in about half the time of the compendial method. In addition, configurable action and alert limits generate emails when a sample is out of specification, even if the assay has not completed yet. This allows the QC team to prepare the investigation sooner.
Non-destructive Results: Because growth-based RMM doesn't destroy the sample to uncover a result, the sample is immediately available to perform identification and subsequent testing, potentially speeding an investigation.
We hope to see you at stand 10 at the PharmaLab Congress! But if you can't make the show, learn more about streamlining OOS investigations and other quality control tasks by reading our free guide to rapid, automated enumeration and reporting.