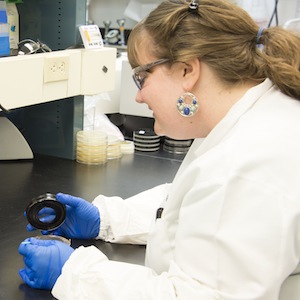 On December 10th and 11th, Rapid Micro Biosystems will attend the European Compliance Academy's (ECA) Rapid Microbiological Methods Conference in Barcelona, Spain. Attendees will be able to learn about the latest developments in RMM technologies, as well as new and changing regulations in pharmaceutical quality control. Highlights will include:
Pharmacopoeial Developments
Rapid Sterility Testing
IPC
Method Validation
Mycoplasma and Leptospira Detection
This conference will provide a unique opportunity for microbiologists to discuss recent RMM technologies and hear experiences from current users, suppliers and other industry colleagues. At its conclusion, the event will also feature a workshop on statistical data management for the validation of rapid systems.

Representing Rapid Micro Biosystems will be David Jones, our Technical Services Director. David will present "Growth Direct – the Second Generation," an overview of growth-based RMM technologies and the improvements made to the current generation Growth DirectTM System.

Following David's presentation, Oliver Gordon, a Rapid Micro Biosystems customer, will present "The 2nd Generation Growth Direct System for Environmental Monitoring – First Experiences from a User's Perspective." Oliver will discuss his introduction to the technology, beta study results and the implementation strategies he has used thus far.

The ECA's Rapid Microbiological Methods Conference promises to be a unique and informative event for pharmaceutical manufacturers and vendors alike. We hope to see you there!

Can't make the event? Learn more about the benefits of automated rapid detection and enumeration with our free guide. Click here for your free download.