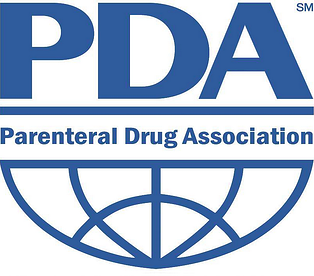 Next week, all levels of industry professionals will be gathering at the ninth annual Global Conference on Pharmaceutical Microbiology hosted by the Parenteral Drug Association. The conference will cover a wide variety of topics that "highlight the ever-evolving world of pharmaceutical microbiology." During the poster sessions, Kate Shara, Ph.D., and Sommer Vogel of Rapid Micro Biosystems will be sharing the results of a study their team performed on the use of alternative growth media for the sterility test.

Dr. Shara and Ms. Vogel will discuss the benefits of using a media that relies on indicators other than turbidity to detect growth. Historically, turbidity testing has had limitations such as being subjective and taking a long time to provide a result. During the poster session, you will see data from the use of an alternative media in the sterility test and the results obtained.

The media that will be discussed promotes the growth of a wide variety of organisms from many genera. While it still grows human-associated organisms and anaerobes extremely well, the data presented will demonstrate good growth promotion properties for water organisms, environmental organisms and molds.

The data will also illustrate that a single media is superior to TSB and FTM and can be used in lieu of both. This is especially true for stressed microorganisms, including soil microbes, mold spores, water microbes, USP microbes, and human associated bugs compared to TSA (as a proxy for TSB in the compendial). The poster will show the results of bleach-stressed, heat-stressed, Spor-Klenz-stressed, Thimerosal-stressed, and nutrient-deprived organisms testing and recovery.

Additionally, Dr. Shara and Ms. Vogel will discuss growth of anaerobes, both compared to SCA (Schaedler chocolate agar) and the compendial method.

The poster, "Alternative Growth Media for the Sterility Test" will be on display in the poster area of the exhibit hall on Monday and Tuesday, October 20-21. Dr. Shara and Ms. Vogel will be available to answer questions during the poster sessions. If you are unable to attend, feel free to reach out to us to learn more.