Our recent press release outlines the ways in which $120 million in new funding will help us meet a growing demand for our automated microbial detection platform while continuing to support biopharmaceutical companies that must operate with reduced staff during the COVID-19 pandemic.

Watch this new video to see how simple it is to prevent human error in the QC lab using the Growth Direct system.

Growth Direct™ is the first, digitized platform for three critical QC applications: environmental monitoring, water testing, and bioburden testing. With Growth Direct, labs can eliminate 60% of the steps of manual methods and achieve:
Data integrity
Operational efficiencies
Higher quality products for improved patient outcomes
Compliance with the requirements of 21 CFR PART 11
From ensuring data integrity to making dropped cassettes a thing of the past, Growth Direct protects and tracks samples at every stage of testing.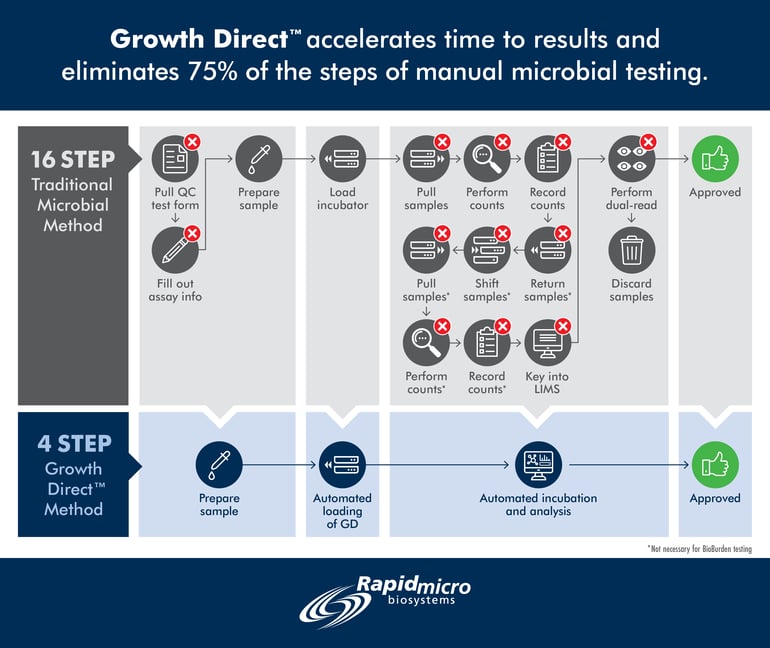 Contact us for more information about how Growth Direct can help your lab reach greater production capacity and achieve reliable results.
Related articles: