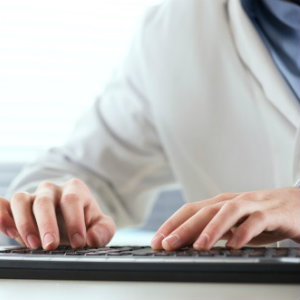 Automated, growth-based rapid microbial methods (RMM) are designed to reduce the time, resources and errors potentially caused by the manual method for microbial enumeration. Pharmaceutical manufacturers worldwide are beginning to use RMM in their labs to streamline quality control (QC) workflows. However, improving upon the compendial method isn't the only advantage of RMM. Some RMM technology offers ancillary benefits that can be just as useful for companies with unique needs and goals.
For instance, certain technologies such as the Growth DirectTM System provide automation and network integration to LIMS, two features that deliver additional advantages for QC personnel and other stakeholders. QC labs and their technologies have traditionally been somewhat disconnected from their company's LIMS system, relying on manual keying of data and paper documentation. By automating enumeration and reporting and reducing paper use, manufacturers can not only hasten their microbial testing and achieve more reliable results—they can also make better use of their personnel and material resources.
So far in this series, we've discussed four use cases in automated, growth-based RMM: streamlining time-consuming microbial tests, reducing production times and times to market, allowing for more small-batch runs per year and achieving faster RMM implementation through the use of company-wide validation standards. In this final installment we'll talk about using technology to automate reporting and reduce paper use in the QC lab.
The Goal
Most quality control labs see the benefit of replacing the time-consuming manual method for colony enumeration, ultimately providing for faster, more reliable results and better use of human resources. Some pharmaceutical companies want to go farther and reduce the paper waste involved in traditional techniques. Manual reporting of results requires large amounts of paper and storage space, and manufacturers instituting green initiatives are particularly concerned with eliminating paper wherever possible.
The Solution
One step to move toward paperless QC labs can be integration of automated, growth-based RMM technology to the company-wide laboratory information system (LIMS). The connection of automated enumeration and reporting with LIMS allows microbiologists to forgo virtually all manual record-keeping of their test results, and stakeholders throughout the company can access the automatically uploaded data from the system they use most often. Automation of both enumeration and reporting drastically reduces the chance for error in final, reported results.
The Outcome
LIMS connectivity allows manufacturers to realize the paperless benefits of automated, growth-based RMM. By streamlining various aspects of the microbial testing process, QC personnel can achieve faster, more reliable results, communicate those results more quickly and efficiently and use fewer material resources in their day-to-day workflows. These benefits can ultimately provide for greater productivity throughout the lab.
To read more use cases on automated, growth-based RMM and see how this innovative technology can benefit your QC lab, download our eBook, "Practical Applications for Automated Rapid Methods in Pharmaceutical Quality Control."