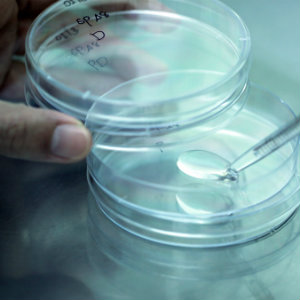 The pharmaceutical industry is embracing lean initiatives in quality control (QC), and along with the process improvements being implemented, forward-thinking businesses are looking to complement the process with the rapid microbial methods (RMM). Among the most versatile of these technologies is automated, growth-based RMM, a method that automates and accelerates the compendial method for microbial enumeration.
This method offers a variety of advantages over most alternative RMM options, including:
Similarity to the compendial method, no new reagents or plate preparation techniques required
Non-destructive results and quick microorganism identification following out-of-specification results
Straightforward validation of the system's accuracy and precision compared to the compendial method
Integration with existing laboratory information systems (LIMS)
Results reported in the industry standard colony-forming units
Results in half the time
So far we've discussed two use cases for streamlining QC testing and making better use of resources through automated, growth-based RMM. This time we'll discuss the value of automated growth-based methods to help shorten testing procedures between small batch runs.
The Goal
For many pharmaceutical manufacturers, their research and development departments can benefit from shortening delays between pilot runs of various products. After each run is completed, wait times that can be as long or longer than 10 days are required for QC personnel to perform their cleaning validation procedures.
No new batches could be run during this downtime, and the delay places pressure on the company's short clinical trial deadlines. Each day of delayed production represents significant losses, longer waits increase the chances of missing clinical trial testing windows, and more downtime leads to fewer possible pilot runs per year.
The Solution
Automated rapid detection through a technology like the Growth DirectTM System for water and bioburden testing of fermenters and bioreactors can reduce production downtime and allow for more pilot runs per year. The Growth DirectTM System's CCD imaging technology is capable of detecting colony-forming units as small as 100 cells, providing for faster and more reliable results compared to manual enumeration. As a standard, initial results can be obtained within a few hours, and final results are typically available in half the time of the traditional test.
The Results
The Growth DirectTM System's rapid results would allow for a several-day reduction in average cleaning validation procedure. Even just one day of avoided downtime represents significant cost savings, more reliable clinical trial scheduling and several more potential small batch runs per year.
To learn how other pharmaceutical companies have successfully implemented the Growth DirectTM System, download our newest eBook, "Practical Applications for Automated Rapid Methods in Pharmaceutical Quality Control."