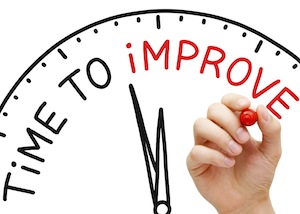 Growth-based rapid microbiological methods (RMM) have continued to gain acceptance among pharmaceutical quality control (QC) departments over the last several years. Through the automation of the compendial method for microbial enumeration, technologies such as The Growth Direct™ System have allowed QC departments to streamline their microbiological testing and reduce their repetitive workloads.

Ultimately, these benefits extend beyond the QC lab. Rapid, automated tests not only make the microbial QC lab more efficient – they help quality assurance, manufacturing and other departments and stakeholders avoid unnecessary delays. The following are just a few of the ways The Growth DirectTM System helps pharmaceutical manufacturers to optimize their performance.
Trend Analysis
Based on the compendial method, The Growth DirectTM System is a growth-based system that reports results in colony-forming units (CFUs). In addition, the technology takes advantage of advanced imaging technology to provide faster results, allowing users to analyze problem areas far more quickly and efficiently than with the traditional method. While some environmental monitoring procedures can take up to 7 days, the Growth DirectTM System can provide actionable results in about half the time.

Technicians can compare trends across days and weeks to identify problem areas, and intervene more quickly than ever before. Corrective measures can be implemented before problem areas worsen, potentially causing downtime in manufacturing.
Regulatory Compliance
Regulatory agencies may not always require trend analysis reports during their audits – but they tend to look for clear signs that companies are doing their due diligence to stay on top of problems. Trend analysis may provide an additional tool for quality assurance (QA) departments to ensure, document and prove compliance.
Reduced time to Microbial IDs
Unlike many alternative RMM technologies, The Growth DirectTM System doesn't require the addition of any reagents that can be destructive to the sample. Samples that are out-of-specification can be taken for identification without the need for a re-culture step. That saved time allows the QC team to identify the type and source of the problem, implement mitigation procedures and significantly lessen any downtime on their production lines.
Rapid Sterility Testing
While the Growth DirectTM System accelerates major microbiological tests, its sterility testing capabilities may have the biggest potential to boost manufacturers' bottom lines. Whereas the manual sterility test typically takes 14 days to produce results, The Growth DirectTM System can identify positives within hours and provide final results in about 7 days, half the time of the traditional test. As mentioned above, the non-destructive nature of the test eliminates a re-culture step. That extra time allows manufactures to release products more rapidly, potentially impacting the inventory cost and the need to purchase inventory storage facilities.
Discover more details about the benefits of RMM technologies by simply downloading our free guide on automated microbial testing today!