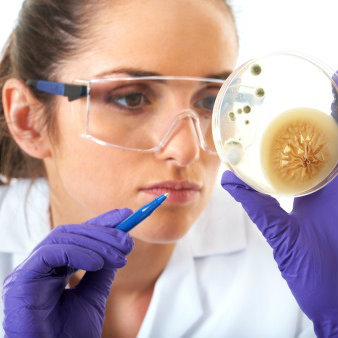 Molds, spores and other microbes grow at wildly varying rates and thrive in different temperatures. Selecting the correct incubation parameters is critical for microbiologists looking to thoroughly detect their products' microbial burdens. For tests such as environmental monitoring, regulatory guidelines offer a range of incubation strategies. The following are considered best practice selections:
For water testing, USP <1231> recommends 48 to 72 hours incubation while EP requires less than or equal to five days with R2A media at 30 to 35°C.
For EM testing, USP <1116> states not less than 72 hours incubation time at 20 to 35°C.
WHO November 2012 "EM Monitoring of Clean Rooms for Vaccine Manufacturing" states that three to five days at 20 to 25°C followed by additional two to three days at 30 to 35°C.
According to an EMA Q&A session, "Incubation Temperatures for Microbial EMP Samples " it is important to use two temperatures 20 to 25°C for at least three days and 30 to 35°C for at least two days.
Moving from the traditional test method to a rapid method offers an opportunity to revisit the current incubation strategy with an eye to achieving results more efficiently and effectively than traditional methods. Automated rapid technologies such as the Growth DirectTM System can help with this determination.
The sensitivity of microorganisms to incubation temperature is well known, however there are several different incubation strategies used within pharmaceutical quality control labs that monitor environmental contamination. There is always a balance to be struck between incubation times and risk. As environmental monitoring is a trending study sometimes a quantitative response is not required.
Automated technologies such as the Growth DirectTM System, provide unique insight into the growth characteristics of the natural flora, which enables a better rationale for the selection of the final incubation strategy. Using data as part of the validation process, a serial incubation strategy could potentially be eliminated for a single temperature option--reducing days and requiring a single incubator.
Dr. David Jones, Technical Services director at Rapid Micro Biosystems, presented on this topic at the PDA European Microbiology conference earlier this year.
Faster Times to Results with Automated Enumeration
Quality control departments are capabale of realizing faster times to results. Automated, growth-based methods automate the time-tested compendial method and do not require reagents or unique sample preparation techniques.
To learn more about how growth-based RMM can speed up your microbiological tests, check out this resource on non-destructive enumeration.