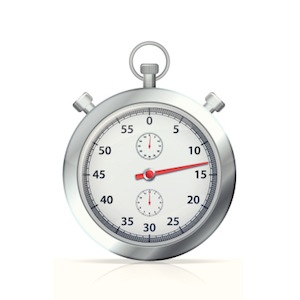 Although the century-old manual method for colony counting is still alive and well, pharmaceutical companies have caught on to the clear, bottom-line benefits of automated rapid enumeration over the last few years. From shorter testing times to reduced investigations to massive labor savings, manufacturers large and small are drastically cutting their quality control costs.
However, automation also confers a variety of less obvious, hard-to-quantify benefits easy for companies to miss – especially when they have yet to implement these new technologies into their own workflows. The following are a few of the unexpected benefits that have pleasantly surprised our Growth Direct™ customers.
Production Area Testing
The manual method requires a considerable amount of laboratory space, not to mention a clean, contained environment. On large company campuses, quality control personnel can spend hours per month just walking between their labs and the manufacturing lines where they collect their samples.
On the other hand, the Growth Direct™ System can be placed directly on or near a company's production line. QC personnel no longer have to waste time walking their samples from one end of a campus to the other, and with a bit of additional training, manufacturing workers themselves can load the cassettes. In the long run, this feature allows QC techs a great deal of extra time to spend on other critical tasks.
No Additional Space Required
Whether or not Growth Direct™ users place the instrument near their manufacturing lines, the move to automated enumeration does not have to require additional space. The current model has a footprint similar to that of a -80C and includes 2 incubators, offering an opportunity to remove existing equipment from the lab. For companies looking to ramp up their production volumes, placing the instrument nearer to the production area may remove the need for additional QC labs or lab equipment.
More Rapid Sterility Tests
The Growth Direct™ System can produce reliable results in about half the time for all major microbiological tests, which can be particularly impactful to traditional sterility testing. The existing test measures turbidity and hazy solutions must be re-cultured prior to identification. With Growth Direct™, however, sterility test samples are incubated on cassettes. In the event of a positive, the colony will be available for identification without the need for a re-culture step.
Benefits for Manufacturing
The bulk of the Growth Direct™ System's ROI is realized in the QC department, but manufacturing personnel certainly stand to benefit. Faster tests lead to less hassle and downtime for line workers, and more uptime ultimately allows for larger outputs and quicker times to market. In addition, more rapid results can accelerate product through the facility, reducing hold times.
Going Paperless
Some customers have realized that Growth Direct™ System allows them to accomplish two initiatives at once: the leaning out of their QC processes and the elimination of paper documents. Since the Growth Direct™ System can integrate directly with existing LIMS, technicians don't have to waste paper – or time – on manual data entry and reporting. For companies with multiple facilities, this data can also be made available throughout the organization, eliminating the need for paper messaging.
Rapid Response to Out of Specification
Companies considering automated, rapid microbial detection have included in their ROIs the number of OOS investigations caused by manual errors that can be eliminated. Automated rapid methods also save users money by improving the response time to OOS events. Since the system's imaging technology is non-destructive, and email alerts can go to users when a sample is out of specification, technicians can more rapidly react to start an investigation and perform identification tests.
Discover all the benefits of automated rapid enumeration in our free guide—click here for instant access.