Improving Quality Control Microbial Testing with Automated Growth-Based RMM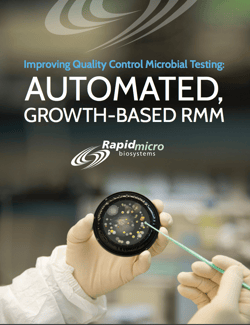 While the compendial method is time-tested, it is also time-consuming. Plus, it is inefficient when compared to new technologies, including rapid microbial methods (RMM).
This ebook highlights how automated, growth-based RMM streamlines your day-to-day workflows.
You'll learn how:


Comparable sample preparation means your staff doesn't need to learn new skills
Fewer resources are needed with automated transfer between incubators
Automated enumeration leads to rapid result
To achieve greater productivity and profitability
Fill out the form to get instant access to this eBook.