[White Paper] Primary Validation of the Growth Direct Bioburden System and Media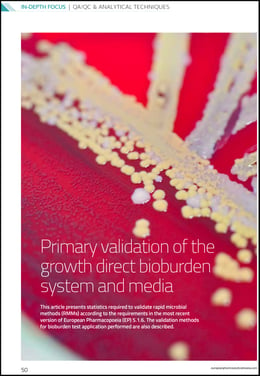 In the USP Ch <1223>, the Growth Direct technology is classified as an automated compendial method, requiring only a verification of the counting method followed by a method suitability study. This paper describes the validation methods performed for bioburden test application using Growth Direct system and associated consumables. Experimental data obtained has been analyzed using statistical methods in accordance to EP and USP.

Fill out the form to get your copy today.