Rapid, Automated Environmental Monitoring on the Manufacturing Floor
Environmental monitoring is a critical aspect of microbial quality control in pharmaceutical manufacturing.
For large pharmaceutical companies with campus environments, performing environmental monitoring can be a time-consuming process. Microbiologists must travel to the manufacturing area, gown in, take samples, then return to the lab to commence incubation enumeration and reporting of test results.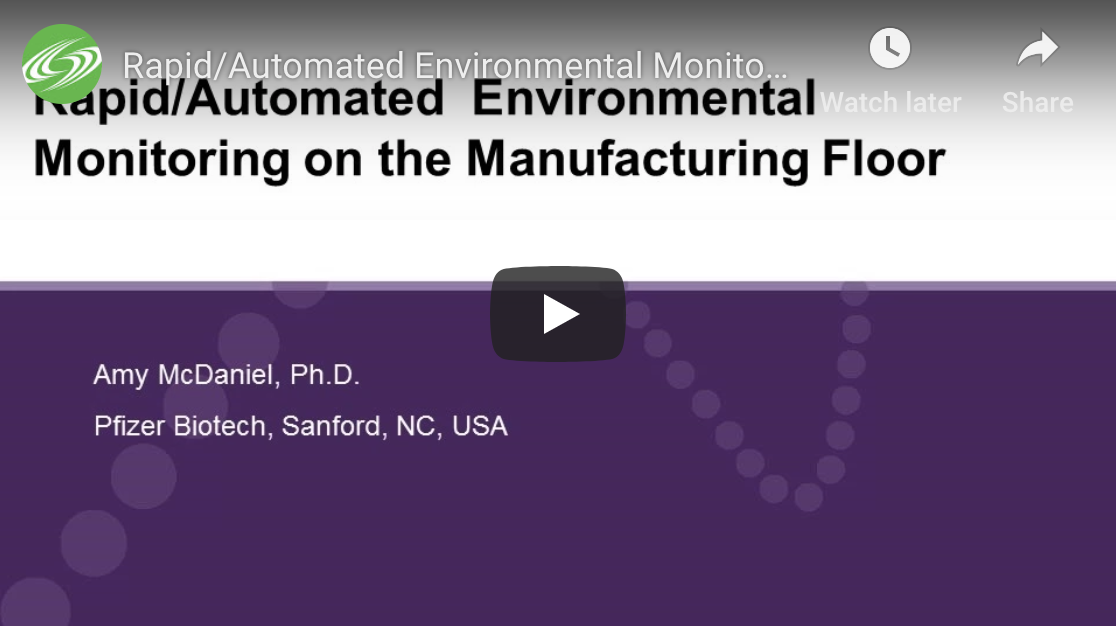 New options are available to simplify this process and make it more efficient.
Amy McDaniel, Director of Technical Operations at the Sanford, NC, facility for Pfizer, discusses the advantages of moving environmental monitoring testing closer to the manufacturing floor.
Fill out the form to get instant access to this video.