Validating an Automated Rapid Method: Determining Time to Results
Rapid microbial methods offer pharmaceutical manufacturers the opportunity to improve the time to results (TTR) for testing in the microbial quality control (QC) lab.
With growth-based methods, part of the validation process includes determining the appropriate time-point to obtain comparable detection to the traditional method.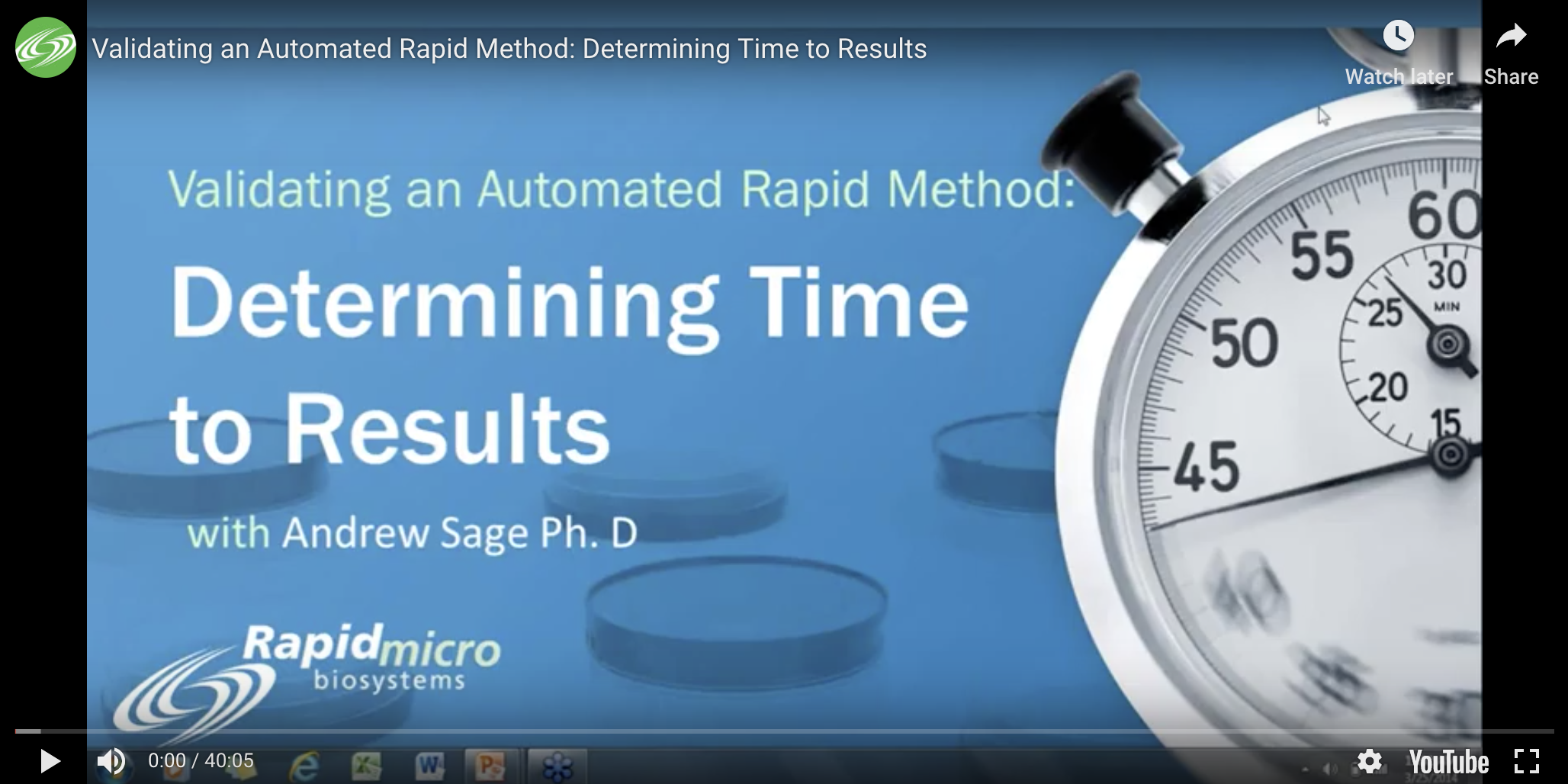 Join Dr. Andrew Sage as he outlines the steps to perform this process using Growth Direct:


How multi-point readings of samples obtained by Growth Direct simplify the process
Experimental design strategies for selecting TTR
Case studies that describe real-world application of the determination of TTR
Tips for handling real-world samples that contain wild organisms in stressed states
Fill out the form to get instant access to this 40-minute video.