Overview Video: The Growth Direct™ System
See how you can get results in half the time of current systems.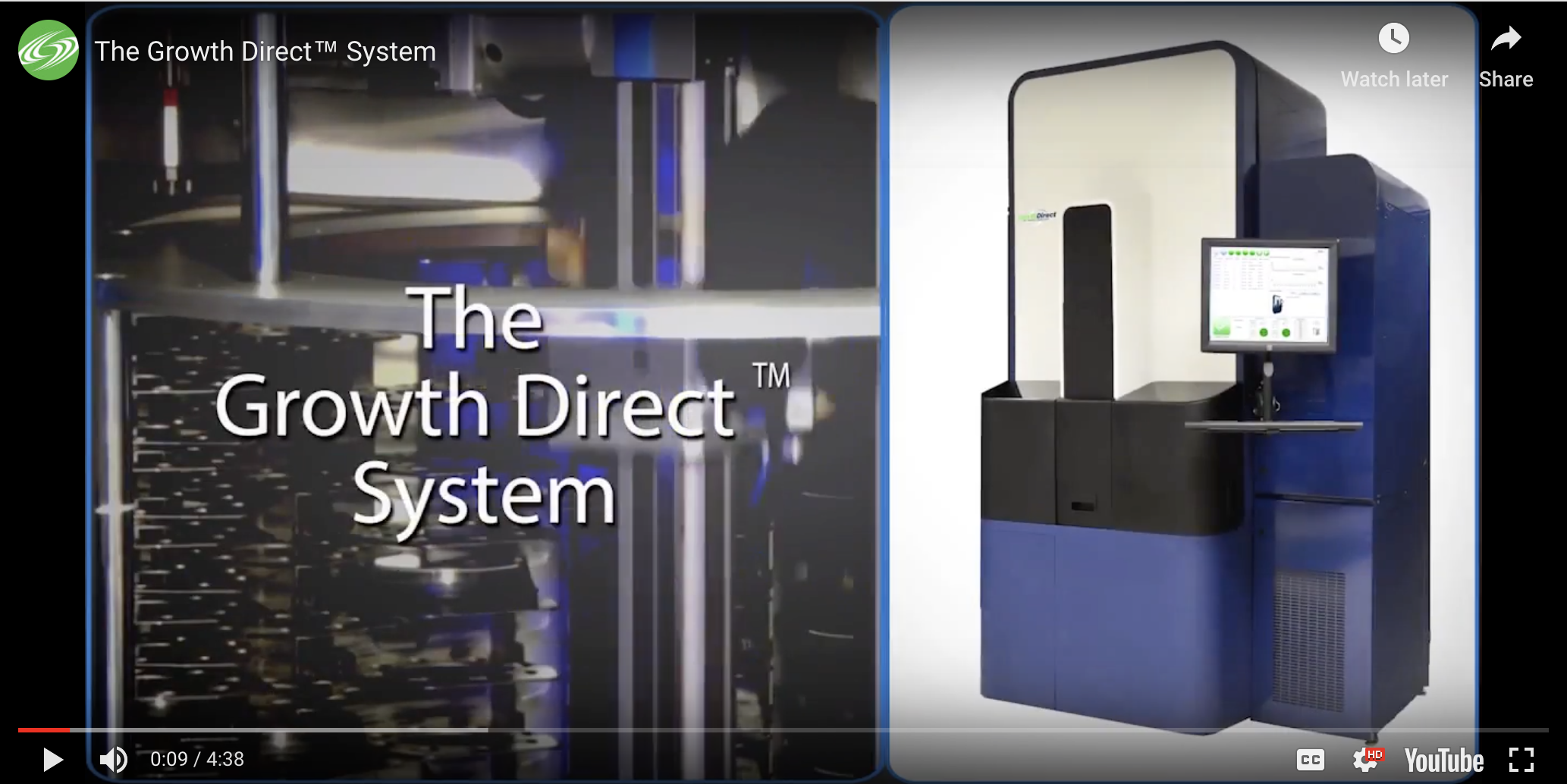 And best of all, you can get these results without the use of additional reagents and without damaging your sample.
Growth Direct is the first and only growth-based system to automate and accelerate compendial testing. This short 5-minute video provides a complete overview of the Growth Direct system and the important advantages it offers your facility.
Fill out the form to get instant access to this video.