In this free webinar, experts discuss all the misconceptions surrounding RMM and what the advantages could be for companies.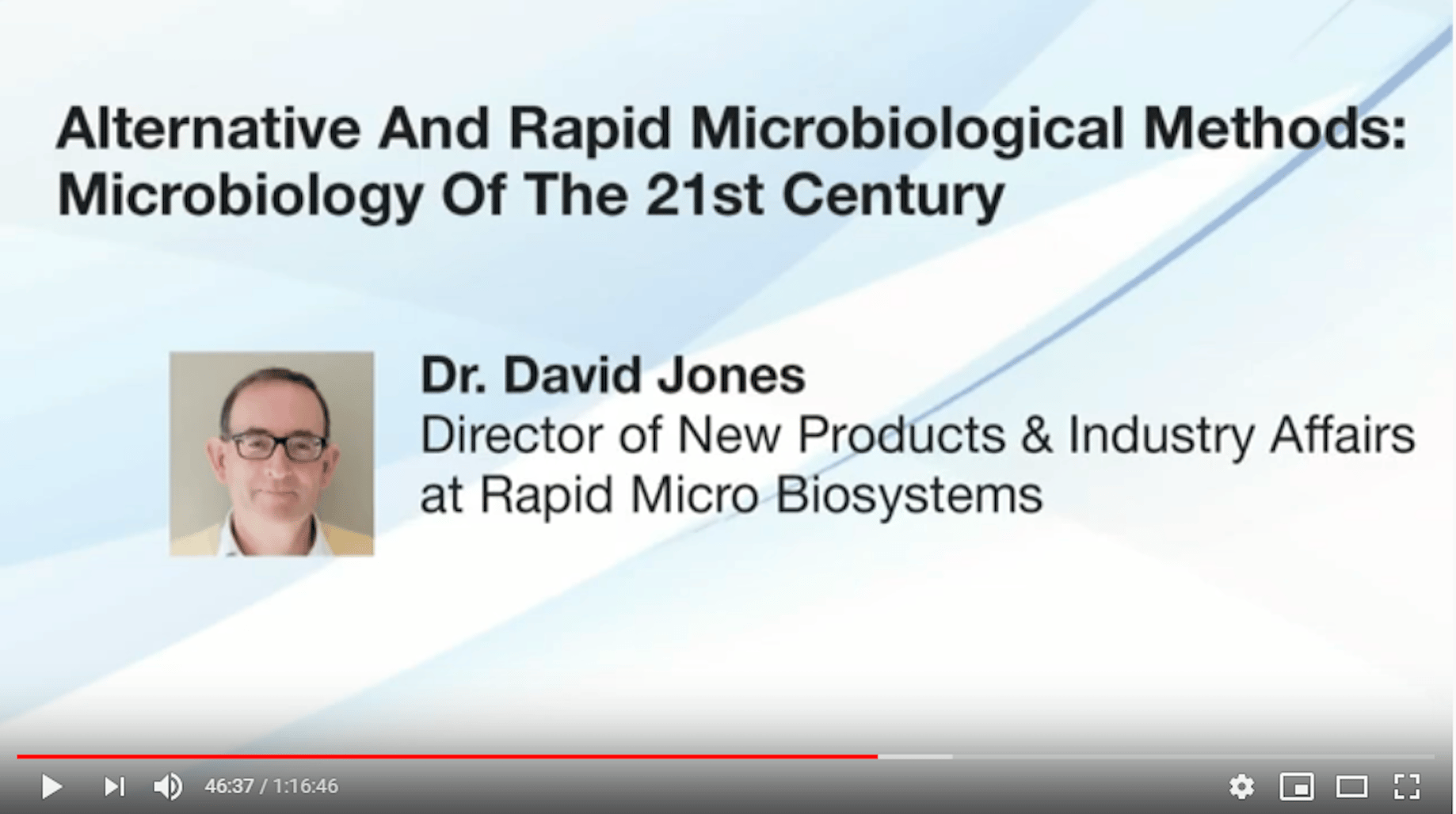 Despite the conservatism of pharmaceutical industry a movement is in progress for the use of alternative testing and Rapid
Microbiological Methods (RMM). This joint webinar provides an overview of pharma microbiological QC; explains current and new technologies including validation and regulatory requirements; exposes the myths around RMM compared to classic methods; and present strategies to implement RMM for routine practice.
Presented by:
Part 1: Dr. Benoit Ramond, Head of Microbiology & Sterile Technology, Sanofi
Part 2: Dr. David Jones, Director at Rapid Micro Biosystems
Fill out the form to get instant access to this video.