Lowell, MA (October 1, 2014) – Rapid Micro Biosystems, a leading provider of automated, non-destructive, rapid microbial detection, today announced its recent move to a new corporate headquarters in Lowell, Massachusetts. The move to this facility provides a new base of operations for Rapid Micro Biosystems.
The new facility boasts 37,000 square feet (3440 square meters) of office and production space, including a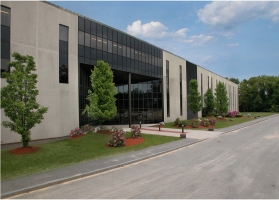 validated ISO 8 level cleanroom to support increased production of both the Growth Direct™ System and application-specific consumables for environmental monitoring, bioburden and sterility testing.