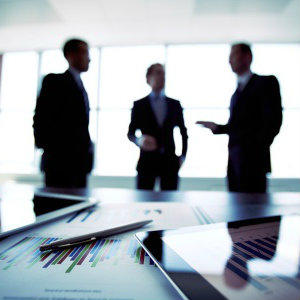 While rapid microbiological methods (RMM) have become more prevalent in the pharmaceutical industry over the last few years, many companies are still hesitant to implement the technology. Various concerns keep many microbiologists from abandoning the time-tested traditional method of colony enumeration. Growth-based RMM technologies combine the time saving benefits of automation with the compendial method's familiarity, ease of use and span of applications.
In the first installment of this series, we covered five common concerns regarding RMM technologies – and how growth-based RMM addresses those concerns. We'll now discuss four additional concerns, and some reasons why the benefits of growth-based RMM can be a convincing counter.
A Hard Sell to Executives

Microbiologists and other quality control personnel can easily understand the merits of an RMM system. Still, it can be difficult to articulate these benefits to executives and other high-level decision makers. Even though manufacturers will save time and money in the long run by using the new method, few executives want make this type of investment a priority.

This is where vendor involvement is crucial. Experienced vendors can assist microbiologists in building the business case to present to their executive teams. This may include time and resource savings, as well as a reduction in costly out-of-specification investigations.

Early Adopter vs. Follower

Companies are also wary of being the first to try a new technology, particularly in an industry as highly regulated as the pharmaceutical industry. Some companies are eager to set the bar with new and innovative technologies, while others are more conservative in their approach, waiting to see how the initial users fare. While a corporate culture is difficult to change, companies classified as followers may be relieved to know that many methods have been validated and are in routine use for various types of applications.

Resource Reallocation

Although microbiologists can easily understand how automated, growth-based RMMs save time and money, there is concern around the impact to existing resources. Questions that generally stem from this concern include "Will the new technology require additional resources?" or "Will resources have to be reallocated?" Most labs are struggling to do more with fewer resources; however, with automation, microbiologists can perform higher value work for the organization, turning their attention to standard-operating-procedure updates, investigations, trend analysis and other high-level tasks, ultimately providing safer, cleaner and more efficient production environments. In addition, this better equips labs to handle increases in test volume.

Automation in the Lab

Automation is commonplace in manufacturing and several other areas of pharmaceutical manufacturing companies. (There are even automated technologies within micro labs.) Even so, the move from a manual activity to an automated process can create concern. But with automation, the benefits outweigh the concerns and the technologies are designed to handle unexpected situations such as power outages.
To learn more about the benefits of growth-based RMM, details regarding the Growth DirectTM System and/or the specifics of our dedicated customer support, contact us today.