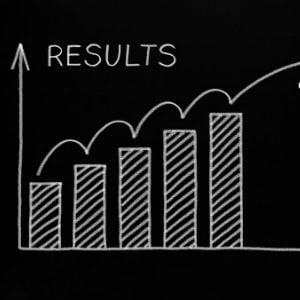 You know the compendial method for microbial enumeration is a critical step in ensuring the safety of raw materials, production environments and finished products in pharmaceutical manufacturing. In recent years, technological advancements in automated, growth-based rapid microbial methods (RMM) have allowed microbiologists to automate and accelerate the process without sacrificing accuracy.
An important aspect as part of the implementation of a growth-based RMM is to determine the time to results (TTR). The team at Rapid Micro Biosystems has recently published a peer-reviewed article entitled, "Determining incubation regime and time to results for automated rapid microbiology EM methods" in the European Journal of Parenteral and Pharmaceutical Science. The article discusses experimental design strategies for setting TTR, includes an illustrative case study for determining the optimal incubation regime and time to results specifically for environmental monitoring.
To illustrate the process of selecting a TTR, a study was performed the Growth DirectTM System, our automated, growth-based RMM technology. Three separate incubation profiles where selected for comparison and test organisms used to measure the detection curve for each organism.
Once the optimal incubation regime was determined, the results of the initial incubation tests were analyzed to determine the time point where 85 percent of the final count was detected for all of the test organisms. This time point was determined to be near the midway point of the traditional test.
Finally, a final test was performed using an incubation temperature between 32.5 C and 22.5 C to examine the possibility of substituting a single incubation protocol for the serial incubation. Both the recovery and time to result where analyzed.
Results in Half the Time
With an accurate TTR determination, automated, growth-based RMM can achieve accurate results in half the time compared to the manual method. Automation also drastically reduces the amount of hands-on work required of QC personnel, allowing for greater productivity and labor efficiency.
To read the article and learn more detail about setting incubation protocols and time to results, download the article, "Determining incubation regime and time to results for automated rapid microbiology EM methods" by clicking here.