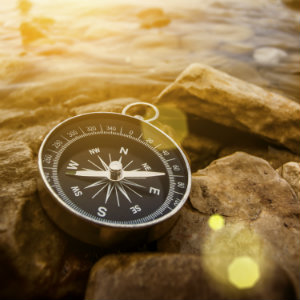 For pharmaceutical manufacturers, validation is one of the most involved aspects of the implementation of rapid microbial methods (RMM). Validation of a new method involves not only external regulatory authorities, but internal quality assurance and other stakeholders.
While the validation process will be time consuming, it can be a smooth process, particularly when implementing methods that would be considered "automated compendial," such as the Growth DirectTM System. This system simply automates the traditional assay. Preparation can also make the validation process as efficient and streamlined as possible. In addition, the provider of the rapid method may have some of the resources and documentation already available for use.
The following are a few best practices from companies currently navigating or completing their validation processes:
Prepare Documents
Installation qualification (IQ), operation qualification (OQ) and performance qualification (PQ) require extensive documentation, as does method qualification (MQ) and other stages of the validation process. Quality personnel must ensure each of these stages will produce reliable data regarding the efficacy and reliability of rapid methods, and preparing and reviewing each document before validation begins can save time and effort in the long run.
Check System Requirements
RMM technologies vary. Self-contained, automated technologies that include robotics and incubation may have different requirements for electricity, gas, compressed air and other resources versus a table-top method without automation. Physical dimensions may also vary from one system to the next. To prevent delays, the quality control team should work closely with quality assurance and facilities personnel to ensure the space intended for a given system meets all of its physical requirements.
Train Ahead of Time
Some RMM vendors are able to support most of the efforts during the installation and operational qualification phases (IQ and OQ). The PQ and MQ are traditionally performed by the lab personnel themselves, testing their products, environments and other samples with the new equipment. Validation can be delayed if microbiologists have not been thoroughly trained with the new technology. Training ahead of time allows the lab to execute the necessary testing during these stages. In some instances, the technology can be used by non-lab personnel, such manufacturing line technicians. They should also be trained before any stage of validation begins. Work with the vendor of your method to schedule training.
Involve IT from the Start
RMM technologies that have the capability to integrate to laboratory information systems (LIMs) will need to be assessed and approved by the corporate information technology (IT) team. Things like user IDs and password control, back-end access, and other features may be tested to ensure the technology does not pose a risk to the corporate network. The lab should work with IT personnel as soon as the lab starts planning a system implementation. In some instances, the vendor can provide a reference computer for the IT team to test prior to delivery of the technology.
Leverage Your Vendor's Expertise
An experienced and reliable vendor can make all the difference in documentation, training and network preparation. For those who choose the Growth DirectTM System, Rapid Micro Biosystems' dedicated team can provide the necessary documentation for each stage of validation, as well as on-site training and remote networking assistance. Even after validation is complete, we offer around-the-clock assistance and can be on-site within 24 hours.
To learn more about the benefits of the Growth DirectTM System, give us a call to talk with one of our dedicated team members today!