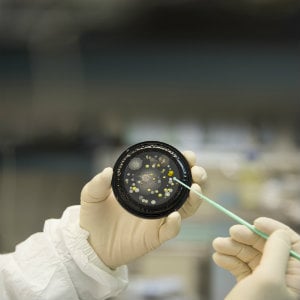 Rapid Micro Biosystems will be exhibiting and presenting at the Parenteral Drug Association's 2016 Annual Meeting at the JW Marriott Hill Country in San Antonio, Texas on March 14-16, 2016. The conference focuses on the newest and most innovative biopharmaceutical approaches and the bioprocessing technologies and manufacturing sciences being applied for drug development and commercialization. These development and manufacturing approaches are evolving to meet the challenges associated with reliably and efficiently producing and supplying these products to enable patient access globally. The three main tracks of the meeting, "Advances in Bioprocess Development," "Innovation in Manufacturing Sciences," and "Lifecycle Management and Continuous Improvement" will address many of the current challenges facing the industry.
Rapid Micro Biosystems is proud to be exhibiting at booth #804.
"Best Practices for Integrating Automated, Rapid Technology to LIMS"
In addition, Kham Nguyen, Global Validation Project Manager at Rapid Micro Biosystems, will be presenting a poster on Integrating an Automated, Rapid Method with Laboratory Information Management Systems at the event.
An ever increasing number of pharmaceutical microbiology quality control (QC) labs have begun to adopt automated, rapid methods to increase efficiency. One area of opportunity is the integration to the company's laboratory information management system (LIMS). Integration of LIMS to automated rapid methods can eliminate the time consuming and error prone data entry step and reduce time and paperwork in the testing process.
In this short video, Kham highlights some of the key points from his upcoming presentation:
Top reasons to integrate to LIMS
Integration options available
Best ways to engage IT
Validation Impact of LIMS integration
Integrating an Automated, Rapid Method with Laboratory Information Management Systems