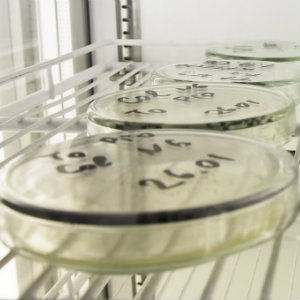 Lean manufacturing has become commonplace in almost every industry, and companies large and small are making efforts to automate processes, cut waste and streamline every possible aspect of their organizations. While pharmaceutical manufacturers have long embraced lean practices in production, only recently have industry leaders begun to adopt similar initiatives in quality control.
While significant benefits can be realized in lean process improvements, one technology that can complement these improvements is rapid microbial methods (RMM), systems that replace the manual method for colony enumeration. Rapid methods vary in their capabilities and versatility. Certain systems are able to automatically produce rapid results for a variety of test types without any reagents or preparation techniques. This versatile, growth-based RMM provides a variety of potential benefits, including:
Automation of inefficient manual tasks
Non-destructive results in colony-forming units (CFUs)
Integration with company-wide laboratory information systems (LIMS)
Results in half the time
These benefits have created the potential for major pharmaceutical companies to enhance the benefits they are already getting through their lean initiatives in their microbial quality control labs. Below is a use case focused on streamlining testing processes and making better use of resources by implementing the Growth DirectTM System.
The Challenge
Large manufacturers with multiple worldwide production sites are looking to shorten time lines and replace inefficient workflows within environmental monitoring (EM) testing process. Often, microbiologists at large campuses walk several miles per day to carry EM samples between production lines and the QC lab. This simple but time-consuming task cost hours of highly-paid labor each day, and keep microbiologists from devoting more energy to test investigations, interventions and other complex procedures. Each trip from the production line to the lab also involves a variety of risks:
Dropped samples
Lost samples
Additional logging and process steps
The Solution
To reduce the time spent carting samples from one campus to the other; the self-contained Growth DirectTM System can be placed near the production line, instead of inside the QC lab. This placement will save microbiologists hours of travel per week, which they can devote to other tasks. In fact, the manufacturing production workers can collect environmental samples, prepare sample cassettes and load the samples themselves, freeing up even more time for QC personnel.
The Results
By implementing this new, innovative workflow, the large manufacturer can expect to improve the labor efficiency of its QC team. They can also realize an unexpected but welcome benefit: greater buy-in for QC testing among manufacturing personnel. Now that manufacturing production workers are directly involved in the QC process, they better understand the need to avoid contamination, and they can clearly see how susceptible their environments are to microbial growth.
To learn more about the benefits of automated rapid methods and other manufacturers' experience with the Growth DirectTM System,download our newest eBook, "Practical Applications for Automated Rapid Methods in Pharmaceutical Quality Control."