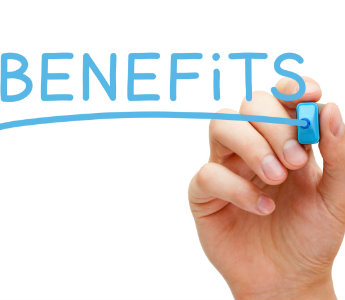 Automated rapid microbiological methods (RMM) have become more commonplace among pharmaceutical manufacturers over the last few years, and most microbiologists are at least cursorily familiar with its advantages over the manual method. In many instances, the introduction of an automated rapid method creates the opportunity to integrate the testing process with the company's Laboratory Information System (LIMS) for streamlined data transfer. Often, this integration aligns closely with an overall business initiative to eliminate paper and waste.
In the first edition of this series, we discussed some of the key benefits of LIMS integration as it relates to microbiologists' day-to-day activities. In this installment, we'll discuss four ways the benefits can reach beyond the lab to other stakeholders. Communicating these benefits will help microbiologists convey another benefit of automated rapid detection.
Broader Access to Test Results

Integration between the LIMS system and an automated rapid microbial method helps eliminate the need for stakeholders outside of the lab to contact the microbiologist to find test results. This capability doesn't just benefit the quality control (QC) lab – it extends to the entire company.

Often, manufacturing will ask the microbiology lab for an interim count on a test to determine if there are any immediate issues. Automated rapid methods that perform interim counts can simplify this process. And for final counts, integration into LIMS means that instead of contacting the microbiologists who performed the tests, other departments can access the information themselves, using technology to which they typically already have access.

Within the lab, access to interim counts and the non-destructive enumeration helps microbiologists more quickly initiate an investigation should a sample be found out of specification.

Greater Efficiency

The microbiology QC lab benefits from more efficient and streamlined processes, with potentially less interruptions in daily operations, but executives can appreciate these potential savings associated with automated rapid detection integrated to LIMS. Manual data entry is eliminated, reducing the potential for costly errors and allowing highly educated microbiologists to turn their attention to more high value tasks. While the manual method and paper-based records require more resources as production is increased, automated, growth-based RMM integrated to LIMS is optimized for scalability.

Non-QC Personnel Access Data with Familiar tools

Manufacturing stakeholders do not necessarily use the same technology as the microbiologist in their day-to-day functions. They may access an MRP system, an ERP or an LIMS for information to help make decisions. By integrating automated rapid methods with LIMS, the non-QC user has the ability to access data through systems that may already be in wide use. Manufacturing personnel, and other interested stakeholders may be able to quickly view and act on the final results, and they may not have to spend time logging into a new system or learning new technologies.

Trend Analysis

Integration of an automated rapid method to LIMS creates an opportunity to populate data for already existent reports in LIMS. In the case of environmental monitoring, this may include trend analysis reporting. Integrating sample results from the automated method back to LIMS can populate trending reports and allow stakeholders to take action when necessary.
Learn more about the benefits of LIMS integration and growth-based RMM—download this guide.