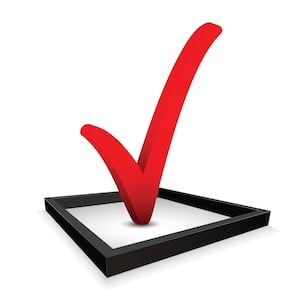 The Growth Direct™ System for automated, rapid microbial enumeration and reporting offers incredible savings and productivity improvements for pharmaceutical quality control. Compared to the traditional, manual culture method, automated, rapid processes are faster, more accurate and capable of higher throughput with fewer resources, allowing manufacturers to accelerate delivery of their products to market. An important aspect of the implementation of the Growth Direct™ System, or any rapid method, is the need to validate the technology.
As part of the new PDA Technical Report 33 (TR33), methods such as the Growth Direct™ System are defined as automated traditional tests. The instrument's imaging system is still based on standard EP / USP media for growth-based viability, and results are provided as colony-forming units (CFUs) – not "fluorescent events," "relative light units" or other measure that are difficult to relate to actual microbial growth. The Growth Direct™ System is ultimately an automated colony counter, so validation simply requires proof the internal camera with a charged-coupled device (CCD) chip are detecting the same numbers of colonies as the naked eye would see during a manual count. Following are the four main steps involved in validation and replacement of the traditional method. Similar text regarding automate compendial technology appears in the European Pharmacopeia chapter 5.1.6.
1. Installation Qualification (IQ)
During the IQ phase, the Growth Direct™ System hardware is installed and checked for the following details:
All necessary documentation: user manuals, software guides, printer manuals, etc.
Verification that all system components are present
Environmental requirements are met
Networking and peripherals are connected
Proper utilities are supplied (power, air, and UPS)
Anti-virus verification
Software, Database verification
2. Operational Qualification (OQ)
After installation qualification, the device software and system functionality are validated during the OQ phase:
Verification: Verify that the barcode printer functions properly and that barcodes will function properly in a production environment.
Incubation: The machine contains two independently operating incubators, which are calibrated during installation. During the
LIMS connectivity: In organizations where the Growth Direct™ System will integrating with existing LIMS, complete and accurate data transfer must be verified.
In most cases, the Rapid Micro Biosystems team assists in both the IQ and OQ phases to ensure the GDS is validated according to the requirements of USP <1058>.
3. Performance Qualification (PQ)
Once the system's components are in place and operating, technicians must assess its accuracy and speed during the PQ phase. This process first requires a comparison between manual CFU counts – typically performed by three or more operators – and the counts performed by the Growth Direct™ System. The automation of enumeration must be validated against the guidelines in USP <16> and USP <1227>.
After accuracy is verified, manufacturers must then determine their times-to-results for the microorganisms that most commonly contaminate their products and work environments. By compiling these results from the Growth Direct™ System and comparing them to the control method, they can determine the amount of time it will take to reliably detect unacceptable levels of micro colonies on sample cassettes.
4. Method Suitability
Finally, manufacturers complete the validation process by testing the Growth Direct™ System with samples of their actual products. Methods suitability testing ensures that:
Nothing inhibitory in the company's product impacts micro-organism recovery using the Growth Direct™ System.
Colony counts are equivalent to those using the control method. As in the PQ phase, this can involve the work of several technicians, whose counts are averaged and compared to the Growth Direct™ System's CFU counts.
From start to finish, the Growth Direct™ System's validation process can takes roughly 15 weeks: one week for installation, two weeks for IOQ and 12 weeks for PQ and method suitability testing. Once the system is in place and up to speed, manufacturers can institute new SOPs and achieve massive savings through more efficient labor, fewer OOS investigations and increased uptime on their production lines.
To learn more about implementing the Growth Direct System into your QC efforts, contact us today.